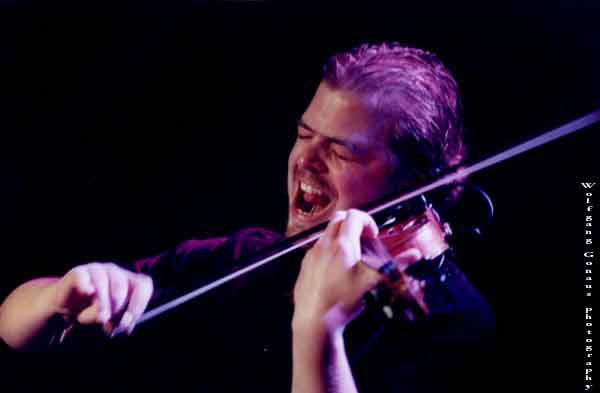 Billy 'T' is the Electro/Loop/Beat side of Billy Thompson.
Download

G Wizz done in collaboration with loop maestro 'Mista Fetachini' (2 Mb Mp3) for a sample of what there will be much more of...

Any professional DJs/Producers/Venues interested in working with this alternative violinist (live & studio) may like to check out the following recordings involving Billy T


(Mac users hold down 'alt' key when clicking on MP3s and choose 'download link to disk')


Lush 3-2 - Orbital (2.23 Mb Mp3) featuring Billy T.


Marine Blue (940 Kb Mp3) written and produced by Billy T.


Liquideous (4.5 Mb Mp3) written and produced by Billy T.


Sci-fi Staircase (3.1Mb Mp3) Originally by Luke Vebert, this is Mr D's triffid hoe-down mix featuring Billy T.
Recent projects are Dolennu with electronic composer Warren Greveson and also a brand new project with beat boxing rapper Ed Holden aka Mr Phormula. Here is a video recorded live at Ed's studio early September 2015.
Much more to come from both projects...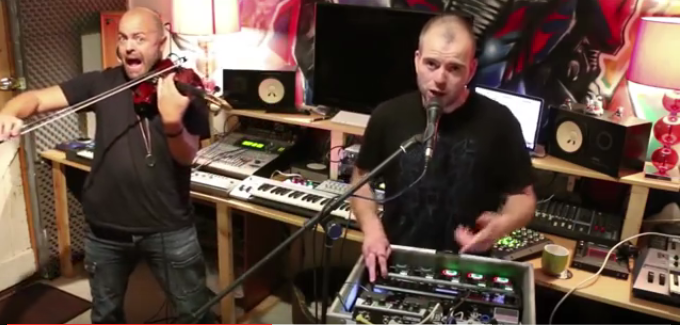 Mr Phormula featuring Billy 'T'. Part of Ed Holden's 'Concept Collective' project. Turn up the bass!
https://www.youtube.com/watch?v=fA0TXkgiYKE
---
The Billy Thompson/Peter Lemer Quartet:
You can listen here and download high quality MP3s of you wish...




'Players of Games'
Billy Thompson and Peter Lemer:

A duo album by Billy Thompson and Peter Lemer featuring 4 compositions by Billy and 5 by Peter, 1 from Barbara Thompson and 1 by Phil Miller.
This project brings together two of the creative minds from Barbara Thompson's Paraphernalia. It has been recorded with the potential for live performance very much in mind.
With the addition of Dave 'Taif' Ball on bass and Steve Roberts on drums, 'The Billy Thompson Quartet' made its 3rd consecutive appearance at Brecon Jazz Festival 2003.
| | |
| --- | --- |
| | This line-up first appeared at Brecon Jazz Festival 2001 at the Usk Marquee stage. The gig was recorded and is available from Thompsound Music. |
---
Billy Thompson Gypsy Style:
Billy's time in London and also his time previously with The Amigos taught Billy a great deal about the gypsy jazz style. In that London Billy played with some of the very best guitarists around today including the Dutch gypsy maestro Lollo Meiers and outstanding British guitarists Nils Solberg, Tim Robinson, Robin Katz and Pete Sheppard.
Through his association with the North Wales Jazz Society Billy has also performed with Gary Potter, Andreas Oberg, Robin Nolan, John Etheridge and Howard Alden.
In recent years the outstanding musician that is Karen Street has become an integral member of Billy Thompson Gypsy Style on Accordion. Billy met Karen through performing with Mike Westbrook's masterwork 'Glad Day'. Karen features prominently on the new CD 'The Eberle Sessions'.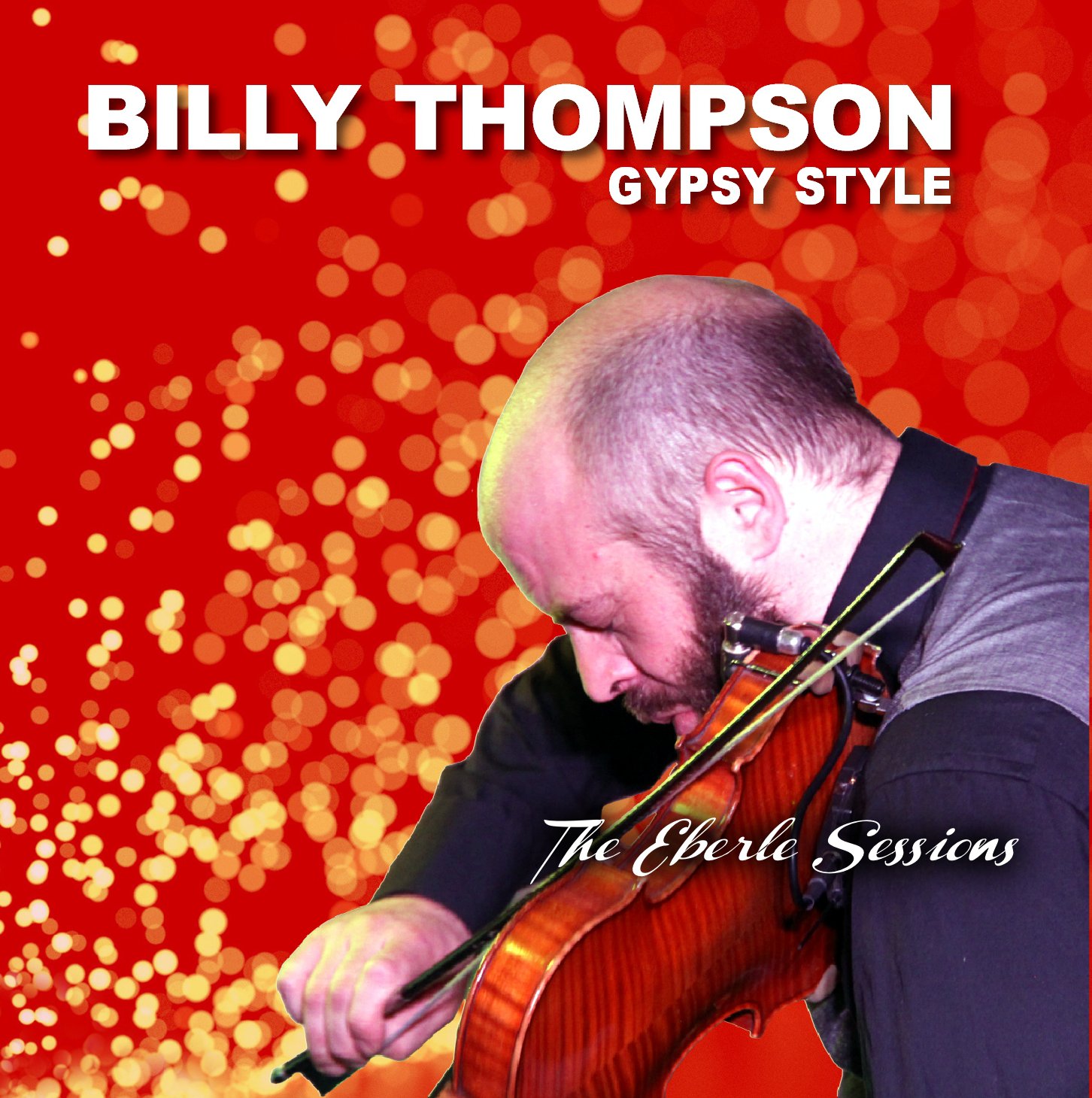 Billy Thompson Gypsy Style - The Eberle Sessions is the brand new CD from Billy Thompson Gypsy Style recorded at Thompsound Music featuring Billy Thompson on Violin, Karen Street on Accordion, Andy Mackenzie on Guitar, Eryl Jones on Guitar and Mandolin and Greg Robley on Bass. Also featuring special guest appearances by John Wheatcroft on Guitar and Ivor Aldred on Harmonica.
£11.99 plus P&P
Click HERE for Quantity Discounts.
Preview and Download from: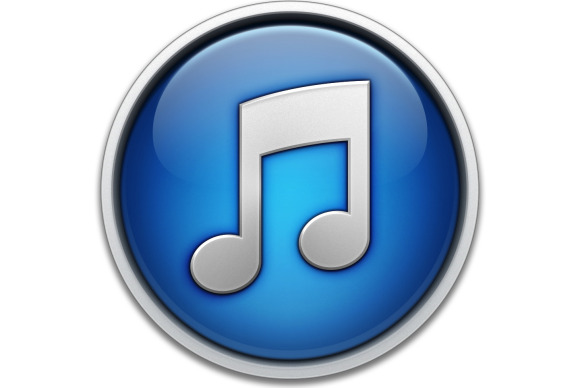 iTunes and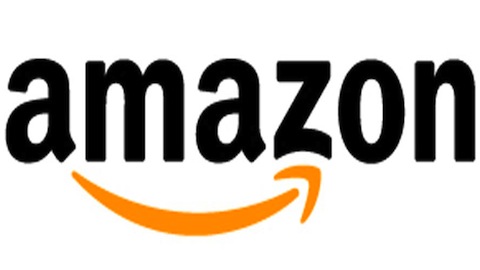 Amazon.
Billy Thompson Gypsy Style's recent appearance on S4C's Noson Lawen:
https://www.youtube.com/watch?v=U34c6wdaUyg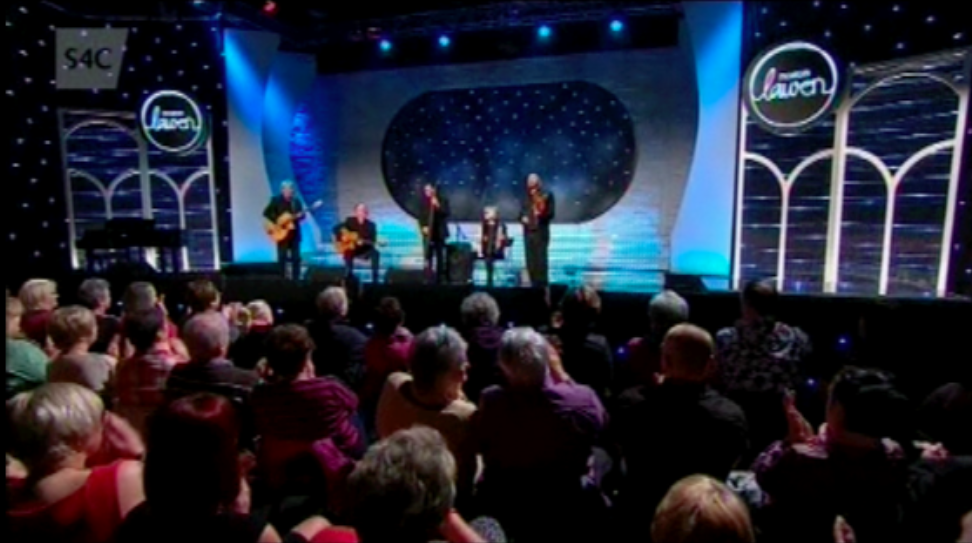 ---
The Billy Thompson Gypsy Style Live album features Andy MacKenzie on lead guitar, the rhythm of Eryl Jones (guitar/mandolin/vocals), Phil Gardiner (guitar) and Dave Turner (bass).
Buy it now:
Or go to the shop for quantity discounts. Also available from some shops and

iTunes.
To hear excerpts of the album recorded live in Llay click on the track names below. The final track is an original studio track written for BIlly's new son Sam. Excerpts available: Tracks 1, 3, 5, 8, 10 & 12.
To see Billy Thompson Gypsy Style in action and to hear some of the actual recordings on this CD go to:
Billy on YouTube: www.youtube.com/user/Amledd
Since moving to Bala, Billy has done many performances for the North Wales Jazz Society with both his own band 'Billy Thompson Gypsy Style' and also as a guest artist performing with some very fine visiting artists:
To contact Billy email billy@billythompson.co.uk
---
Songwriter Billy:
Billy very much enjoys playing the guitar and has recently started writing songs. Expect more in this section*...
What Happened In The Water:
A recent holiday to France led inadvertantly to the creation (and completion) of Billy's first song. Download this humerous tale of a young violinist's foolishness:
What Happened In The Water (10.6Mb Mp3)

*In reality it transpires that Billy only seems to write songs when there is a near death experience involved. Saying that though, he never did get round to writing one about the lunatic from Lille who attacked him and a friend the previous year with an axe and then tried to burn down the house they were in. Not being overly keen on more of this source of inspiration, Billy's song-writing talent is now found mainly in his new band Amledd in which Billy sticks to the music leaving the lyrics to his new wife and Amledd co-founder/song-writer Rhian Williams (now Rhian Thompson) who's lyrics are largely about love and stuff...
---
Ana Gracey:

Ana Gracey is a fantastic London based singer/songwriter. Over recent years she has incorporated Billy into her songs and has various recordings to her name:
Her CD - an 'L to R' (Recorded as live, left to right) featuring guitarist Eran Kendler, bass player Stefan Redtenbacher, Accy Yeats on drums and Billy on violin, baritone violin and mandolin. This CD is available from Thompsound Music. Just click the Paypal button to buy securely.
| | |
| --- | --- |
| | out of stock |
www.anagraceyband.com

Hear excerpts of 'Jimmy', 'Dream' and a complete version of 'No More Rain' from this new 'L to R' CD:

Jimmy (1.75Mb excerpt)
Dream (1.6Mb excerpt)
No More Rain (3.4Mb)

(Mac users hold down 'alt' key when clicking on MP3s and choose 'download link to disk')
Innocence
Limited edition pre-production run of the extraordinary debut album by Ana Gracey. 12 stunningly beautiful original songs are augmented by an enviable line-up of guest musicians - including Billy Thompson and Peter Lemer (Paraphernalia), Clem Clempson (Humble Pie and Colosseum), Pete Freisen (Alice Cooper) - all under the steady hand of engineer and producer Jon Hiseman. This edition will be collectible one day...

Dream (5Mb Mp3)
---
Iff & Butt:
In 1997 Billy began a residency performing Jazz at Café Jazz in Cardiff and later at the Celtic Royal in Newport with the exceptional guitarist Andy Maule.
This developed into Billy's debut CD entitled 'Iff & Butt'.
They later performed at most of Britain's major Jazz Festivals as both a duo and a trio.

Iff & Butt were:

Billy Thompson - Violin
Andy Maule - Guitar (1964-2007)
Dafydd Lewis - Bass

You can listen here and download high quality MP3s of you wish...




Andy Maule (1964 - 2007)





Read a review by Dave Reid on the press page...

For photos of the band go to the photos page...

For biographies go to the biographies page...

< Back to band menu.
---
Red Rag Band:
Red Rag Band are an original acoustic Rock band that seriously Rocks. Billy joined them just before a tour of the Czech Republic where the band Rocked.
Here is an MP3 of 'Mohawk' (2.9Mb Mp3) by Red Rag Band. This was recorded live in Prague and is a rough mix but gives a good idea of the band's sound.
---
Rene Griffiths:

A good while ago now, a crazed Patagonian who goes by the name of Rene Griffiths arrived at Thompsound Music armed only with a classical guitar and a bottle of Scotch. Hear previews of the resulting collaboration:

Thompsound Music is intending to produce an album for Rene.

(Mac users hold down 'alt' key when clicking on MP3s and choose 'download link to disk')


Yo te amo (traditional) - (720 Kb Mp3)


Dail yr hydrydd (Rene Griffiths) - (636 Kb Mp3)
---
The Rivets:

There really is very little that can be said about this band...

The Rivets are the non-thinking brain-child of the legendary Birkenhead gambler/raconteur/drinker/smoker known most frequently as 'Ged'.

There have been various line-ups over the years with contributions by Gerard Grealis himself on Guitar, Bass & Vocals, Gordon West on Guitar, Dom Mcloughlin on vocals for 'Bigtime', Sean Murphey on vocals for tracks 3-5, Greg Meehan on Sax in 'Bigtime', Anna Brooks on backing vocals for 'How is it meant to Be?' and Billy Thompson on recording/editing/mixing duties... and violin...

All originals, here are the tunes that have been recorded sporadically over the last couple of years..

1. My Madelin (2.8 Mb Mp3)
2. Don't Go Back (3.4 Mb Mp3)
3. She Talks To Me (3.4 Mb Mp3)
4. How Is It Meant To Be? (4.4 Mb Mp3)
5. We're OK Aren't We (5 Mb Mp3)
6. Bigtime (3.1 Mb Mp3)