BILLY THOMPSON (Violin, Electric Violin, Midi Violin, Baritone Violin, Mandolin, Guitar, Keyboards):

Billy is originally from Neston on the Wirral. The Wirral is the peninsula between Liverpool and North Wales with the river Mersey on one side and the river Dee on the other. Commonly known as 'plastic' scousers, Billy recently heard of Wirral people being known as 'scousers that can swim'...

Background:
Billy comes from a very musical background. His father, Alan Thompson (1934 - 2001), played and taught the Clarinet and Saxophones to a very high standard. Big Bands were his thing on all the Saxes. He was also known to sing some numbers. Billy's Dad very much enjoyed playing in orchestras too which is where he met Billy's Mum, Denise Thompson. Billy's Mum plays in orchestras and teaches the Flute at Birkenhead High School for Girls. She also plays the piano and thus piano was taught to Billy and his brothers from an early age. They have always been a great source of encouragement to Billy. Another big influence was his Uncle Russell Thompson (Alan's brother), a phenomenal violinist whose ability was rarely seen (except for the 30 odd years in the Royal Liverpool Philharmonic Orchestra that he sometimes led). An early memory for Billy is remembering his Uncle Russell performing Sarasate caprices at the family home to an incredible standard. Billy's two older brothers were both playing instruments when Billy began. Due to being wind players, the Thompson brothers' parents thought it would be a good idea for them to start on string instruments to give more chance of joining an orchestra in later life! Matt Thompson (Billy's eldest brother), although reaching grade 8 comfortably on the violin, and then qualifying as a Solicitor, is now a very successful on-course Bookmaker. Rob Thompson (Billy's older brother) is much in demand as a professional Cellist having performed with many of Europe's top orchestras. He currently holds a full-time position with the Seville Symphony Orchestra in Spain.

Training:
Classically trained from the age of 8, Billy's mind would often wander from the strict training required in Classical music and he would often ask his Mother to 'Name a tune, any tune' which he would then play by ear. Billy ambled through the 'grade' system whilst very much enjoying his time with the Cheshire County Youth Orchestra - touring the U.S.A. twice and Germany.

Billy's first band was whilst in the 6th form at Neston Comprehensive School and was called Diversion. They were a promising 'indie' type band with songs penned by good friend Edward Humphreys. Billy played both violin and mandolin. Although tempted to 'give the band a go' the 4-piece split up to go to separate Universities.
During this time, Billy also used to go busking regularly in Birkenhead and Chester with good friend Billy Leng playing a mixture of Leng originals and acoustic folk songs by Bob Dylan, Mike Scott, The Wonderstuff and The Manic Street Preachers amongst others.

After a year at the University of Wales College Cardiff studying Music, Billy transferred to a more practical degree course at the Royal Welsh College of Music and Drama where he studied with violin professors Barry Haskey and Dona Lee Croft. Here he also studied Jazz and Improvisation with piano legend Keith Tippett.

Throughout college, Billy played with many different types of bands, mainly just trying to be the best he could be at improvising. Jazz was/is obviously the ultimate form of improvising and will always be part of Billy's quest to master improvisation on the violin.

It was not long after graduating with an honours degree in Music that Billy was offered an extended residency at the 5-star 'Royal Abjar Hotel' in Dubai performing Jazz, Folk and Rock music with a band called 'Stormy Down'.
Upon Billy's return to Wales his first recording was for the prog rock project Fyreworks.



Competitions:
Billy was finalist in the UK's Young Jazz Musician of the Year competitions in both 1996 and 1998, representing both Wales and the North-West of Britain. Judges of these competitions included Ronnie Scott, Barbara Thompson, Julian Joseph, Benny Green, Bobby Wellins, Salena Jones, Kenny Ball and others. Billy later played on the Salena Jones album 'Classic Salena'

.
The compere of the Young Jazz Musician finals, Jools Holland invited Billy to perform with him at St David's Hall, Cardiff. So he did.

Current Bands:
'Billy Thompson Gypsy Style'
'Billy Thompson Gypsy Style' is Billy's main outlet for peforming Gypsy music now that he no longer performs with The Amigos. The core of the group is guitarist Andy MacKenzie and Billy with the full 6-piece line-up including Eryl Jones on Rhythm guitar/voice/banjo, Phil Gardiner on Rhythm guitar and Dave Turner on bass.

Highlights so far for this band have been performing twice on S4C's Noson Lawen TV show along with numerous tours around the UK. These tours have included performing twice at the Beaumaris Music Festival along with playing as far a field as Plymouth and Kingsbridge. Billy Thompson Gypsy Style has also performed twice at the International Gypsy Guitar Festival held each year in Gossington.
On tour the band is also now joined by the wonderful Karen Street on Accordion.
| | |
| --- | --- |
| 'BIlly Thompson Gypsy Style LIVE' | |
Also in the Hot Club style, Billy performs as a guest artist with various amazing guitarists as 'the violinist' in the line-up. These performances have included memorable appearances with a veritable list of 'who's who' in the gypsy guitar World including Lollo Meier, Gary Potter, John Etheridge, Andreas Oberg and Robin Nolan to name a few...

Amledd
Along with 'Billy Thompson Gypsy Style', Billy's main project at present is with the outstanding singer/songwriter Rhian Williams. All original music, the album - Cyfnod Cyntaf was recorded at Thompsound Music and is available from this site now and from all retailers of Welsh language music around Wales as of August 1st, 2006. The line-up currently features the superb talents of Huw Symonds on Guitar, Dave 'Taif' Ball on fretless Bass and Steve Roberts on Drums. All this with Rhian's individual voice and Billy using all his effects and know-how has made Amledd one of the hottest acts in Wales. Click for full biog or just scroll down.


For further information about Amledd including sound samples and contact information visit www.amledd.co.uk.

Barbara Thompson's Paraphernalia.
This band features the incredible keyboard player Peter Lemer, the legendary drummer Jon Hiseman, the excellent fretless bassist Dave 'Taif' Ball and of course Barbara Thompson herself on saxes, flute and recorder...
Billy first joined Barbara Thompson's Paraphernalia in 1998 when he performed on 'Shifting Sands'. 'Shifting Sands' was released in November '98 and 'Thompson's Tangos' in October 2000. Billy also features on two of Barbara's compilation albums 'Eye of the Storm' released 2003 and 'Chapter & Verse' released 2005 which feature some live recordings from the tours. Paraphernalia's touring takes them all around Germany, Austria, Hungary, Switzerland and the UK including headlining at Ronnie Scott's, London (see gigs).
The last tour was promoting the album 'Never Say Goodbye'. 'Never Say Goodbye' was released in 2006 and is also available direct from Thompsound Music...
| | |
| --- | --- |
| 'Never Say Goodbye' | out of stock |
Also, look out for the live DVD out soon recorded live in Stuttgart by a team led by top BBC director Mike Dibb.
Peter Lemer
A resultant project from playing with Barbara Thompson's Paraphernalia is a duo album recorded with the incredible Pianist/Keybaord player Peter Lemer. Made ready for Brecon 2003 it is called 'Players of Games' This duo also performs as a quartet when joined by Dave 'Taif' Ball on bass and brilliant drummer Steve Roberts.
Gai Toms
Billy occasionally performs with the superb singer/songwriter Gai Toms and recently featured on his album 'Yr Eira Mawr'.
Huw Warren
Billy also performs with pianist Huw Warren who won the 2006 BBC Jazz Award for innovation.
Previous Bands:
Ana Gracey
Barbara Thompson and Jon Hiseman's daughter Ana Gracey is a highly talented singer/songwriter with whom Billy used to play. (see sounds/bands). Billy is featured on an 'unplugged' album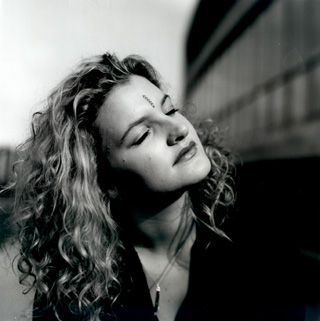 and her studio album 'Innocence'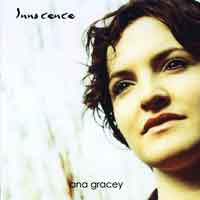 and more recently on her new project - The Ana Gracey Band's 'No More Rain'.
| | |
| --- | --- |
| | out of stock |
The Amigos
Billy used to be seen regularly with The Amigos who's line-up was 2 guitars, voices, violin, accordion & bass. The CD - 'Gypsymania'
was launched at Brecon Jazz Festival 2001.
'Alma Gitana'
was launched at Brecon Jazz Festival 2002.
The last album featuring Billy was 'Jazz Manouche'
and was launched at Brecon 2003.

'Iff & Butt'
In 1997, Billy made his debut CD 'Iff & Butt' with Andy Maule (guitar) and Dafydd Lewis (double bass) -
The trio performed to a packed audience at Brecon's '98, '99 & 2000 Jazz Festivals, the Fishguard Music Festival and the Birkenhead International Guitar Festival promoting the CD. 'Iff & Butt' consists of Billy and Andy's arrangements of some popular jazz standards by Jerome Kern, Duke Ellington, George Gershwin, Antonio Carlos Jobim and Charlie Parker among others, along with an original composition by each of them. This 11-track CD - and most other recordings - are available securely from the
Thompsound Music Shop
or by emailing
Thompsound Music
or from one of Billy's
gigs
.
Meic Stevens
Billy can often be heard playing with Welsh folk legend
Meic Stevens
. Billy played on his last 3 albums.
'Mihangel'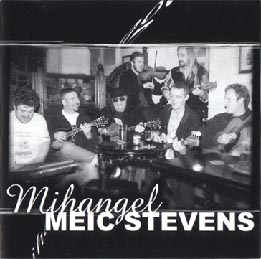 in 1997 and in 2002 Billy recorded, produced, engineered and played violin/mandolin on
'Ysbryd Solva'.

The most recent album featuring Billy is 'Icarws' released in the summer of 2007.
Billy sometimes plays for Tex/Mex star Wez McGee, and subsequently recorded and performed with Alexa Hamilton.

Also, Billy has played with Rob Mills' band 'Killing Time'.

In December of 1999, Billy received funding from the Prince's Trust with which he has set up his own music production company called 'Thompsound Music' incorporating ProTools and Emagic Logic Audio Platinum to form a multi-track recording studio with CD mastering capabilities and, of course, an on-site violinist!

With his individual talent, Billy is also much in demand as a session musician and travels all around the UK as such. Sessions have included violin work for the BAFTA winning and Oscar nominated cartoon, 'Famous Fred' and more recently with Manfred Mann (album not yet finished).

Billy also played violin and Baritone violin on a recent project by the avant garde composers/singer/songwriters Mike & Kate Westbrook. To find out more about this project and to hear a sound clip of a composition by Barbara Thompson, click here.

Tuition:
In 1998 Billy began to teach Jazz & Improvisation on the violin at the LIPA (Liverpool Institute of Performing Arts). Billy was recently invited to give a 'Masterclass in Jazz and Improvisation on the Violin' at the Royal College of Music, London. Twice a year at Little Benslow Hills in Hitchin (www.benslow.org), Billy now runs courses in 'Jazz & Improvisation on the Violin'.

Location:
Billy Thompson and Thompsound Music are now based in Bala, North Wales and frequently visits London for sessions, rehearsals and gigs.
---
AMLEDD (yn Gymraeg):
Mae Amledd yn cyfuno talentau canwr/cyfansoddwraig Rhian Williams (gynt o'r band UST) a ffidlwr/cyfansoddwr Billy Thompson www.billythompson.co.ukMae'r ddau wedi bod yn cyfansoddi a recordio o amglych dwy flynedd, ac Amledd yw canlyniad y gwaith hwn. Mae Amledd yn cynnwys y guitarydd talentog Dave Elwyn Edwards, Dave 'Taif' Ball ar y bas a Steve Roberts ar y drymiau.Mae'r ddau yn gerddorwyr preoffesiynol, Dave 'Taif' Ball wedi recordio a theithio yn eang gyda gwahanol fandiau e.e Lloyd Cole, Jools Holland, John Martyn a Barbara Thompson's Paraphernalia (lle wnaeth Billy gyfarfod Taif gyntaf).
Mae Steve Roberts wedi recordio a theithio gyda'r Noddy's Punture, They Walk Among Us, The Heavy Quartet ac yn rhan fwyaf o fandiau jazz Billy Thompson ar hyd y blynyddoedd.Mae Rhian yn wreiddiol o'r Bala ac wedi bod yn cyfansoddi ers amser bellach. Mae wedi perfformio yn y gorffennol gyda Huw Symonds o Llanuwchllyn, a gynt gyda'r band UST (sef Paul Edwards, Llion Banes, Huw Evans, Bryn Roberts gyda Les Morrison a Hefin Huws).Mae caneuon Amledd i gyd yn hollol wreiddol lle mae profiadau cerddorol amryliw y grwp yn cyfuno.Mae Billy wedi perfformio am flynyddoedd o amgylch Cymru gyda The Amigos ac hefyd Meic Stevens, yn ogystal a nifer o ymddangosiadau eraill gyda artistiaid amrywiol – Alun Tan Lan (Adreyn Papur), Mim Twm Llai, Sian James (Y Ferch O Bedlam), Heather Jones, Jim Rowlands a Delwyn Sion.Mae'r albwm yn cael ei recordio gan Thompsound Music www.thompsoundmusic.co.uk ('Ysbryd Solva' gan Meic Stevens) mae ar gael trwy Gymru yn y siopau ac hefyd o'r safle we - www.amledd.co.uk.Eleni rydym yn barod wedi perfformio amryw o gigs gyda'r uchafbwynt yn y Sesiwn Fawr a'r Eisteddfod Genedlaethol yn AbertaweMae Amledd yn ymfalchio i fod yn ran o draddodiad gerddorol gref yng Nghymru. Mae'r sîn roc Gymraeg ar ei anterth, ac yn datblygu yn ddyddiol gyda bandiau newydd.Mae Amledd yn edrych ymlaen i berfformio mwy yn fyw o amgylch y wlad – profiad newydd a chyffrous i gynulleidfaoedd. Mae wedi bod yn siwrne gerddorol greadigol i'r band – ac meant oll yn fwy na pharod i rannu y siwrne!
AMLEDD (in English)
Amledd (which is Welsh for 'Frequency') brings together the talents of Singer/Songwriter Rhian Williams (formerly from the band UST) and violinist/producer Billy Thompson www.billythompson.co.uk The two started writing and recording together in 2003 and thus Amledd was born.Amledd also incorporates the hugely talented young guitarist Dave Elwyn Edwards, Dave 'Taif' Ball on fretless Bass and Steve Roberts on Drums. Taif and Steve are top professionals who have recorded and performed with many greats. Taif for example has toured and recorded with John Martyn, Lloyd Cole, Jools Holland, Killing Joke and Barbara Thompson's Paraphernalia (in which Billy first met him).The drummer Steve Roberts has toured and recorded with Noddy's Punture, They Walk Among Us, The Heavy Quartet and has played in many Jazz projects with Billy Thompson. Rhian Williams hails from Bala, North Wales and has been writing songs and poetry for many years. Billy met Rhian whilst she was performing with Huw Symonds of Llanuwchllyn. Up until Amledd she is best known for her band UST (featuring Paul Edwards, Llion Banes, Huw Evans, Bryn Roberts, Les Morrison and Hefin Huws). Billy Thompson is best known in Wales for his recordings and performances with The Amigos and also with Welsh legend Meic Stevens. Billy can also be heard on numerous sessions including those with Alun Tan Lan (Aderyn Papur), Mim Twm Llai (his 3rd album), Sian James (Y Ferch O Bedlam), Heather Jones, Jim Rowlands and Delwyn Sion. Amledd is highly original and brings to together the many musical experiences of each band member. Amledd's album – Cyfnod Cyntaf – was recorded at Thompsound Music www.thompsoundmusic.co.uk (who produced 'Ysbryd Solva' by Meic Stevens in 2001) and is available throughout Wales and also from Amledd's web-site www.amledd.co.uk. This year Amledd have already performed numerous gigs with highlights including Sesiwn Fawr and the National Eisteddfod in Swansea.
Amledd is proud to be part of the strongly developing Welsh music scene. Live, Amledd truly come to life and must be seen to be believed!
---
ANDY MAULE (GUITARIST/COMPOSER) 1964 - 2007: Self-taught guitarist Andy performed and recorded with many different artists around Europe.

Andy led the Jazz/Fusion outfit Strange Fruit, performing all-original music by Andy. They toured throughout the UK and Europe. Equally capable as a soloist, accompanist or band leader, Andy was most at home playing his own compositions or looking for new, original interpretations of popular jazz standards, thus making him one of the most in-demand players around. With hundreds of concerts and recording sessions to his name, he has played all the top jazz festivals in the UK and toured Switzerland frequently as a guest of the Swiss Jazz Society.

In October '97 Andy began performing with violinist Billy Thompson and, together with bassist Dafydd Lewis, recorded the CD 'Iff & Butt'.

In his later years Andy started to concentrate more on composing for various media. Recent projects included a Channel 4 documentary and the S4C TV series Rapsgaliwns.

Andy set up his own music production company called Maule Music. On the 12th of April 2007 Andy died in his sleep after years of fighting chronic pancreatitus. He was a true friend to Billy and an inspiration to many.
DAFYDD LEWIS (BASS): Originally a trombonist in shows and youth orchestras, Dafydd began playing electric bass when he started at Salford College of Performing Arts, where he moved on to the double bass.
Dafydd spent four years playing with the Andy Prior Big Band, including three seasons at the Tower Ballroom, Blackpool, three albums and numerous TV and radio appearances.
From '94-'97 he was bassist for the resident band at the Casino Cabaret in Monte Carlo and at the Monte Carlo Sporting Club, supporting major artists including Stevie Wonder, Elton John, Tom Jones and Shirley Bassey.
Dafydd Lewis returned to Britain in '97 to continue touring and recording with Andy Prior and has recently worked with American singer Salena Jones (on whose latest album Billy can be heard) in London and Japan.
---
THE AMIGOS:
Gary Philips (Guitar/slide/Banjo/Mandolin/Vocals):
Founded The Amigos around 10 years ago. Guitarist and MD for many American and British Blues/Soul Artist. Appeared at British Blues Festival (including CD) Cork Jazz Festival (3 Times) 14 European Tours. Guitar Workshops/Concerts. Lecturer at Swansea University. Guitar Tutor for W.G.C.C. Currently commissioned to write more film and TV music. Band leader for The Amigos for around 10 years.
Andy King (Guitar/Vocals):
Co - founder of the Amigos, Andy has toured Britain on the Country Music scene including Wembley Country Music Festival. Toured with Max Boyce. Currently a very busy session guitar player.
Andy 'Wal' Coughlan (Double Bass, Bass guitar):
Moved to London early 80s, became a session musician playing with bands ranging from Gary Numan to Alison Moyet. Played BassÊon film soundtracks (including 'A Fish Called Wanda') to Nasher from the "Frankies", World tours, Television and radio jingles. Recent session credits range from the Gorky's Zygotic Mynci toÊ Fernhill, with a few album productions for Phil James.
Nigel Hopkins (Accordion):
Nigel was classically trained on Piano and continued to pursue classical music through progressive rock bands in the UK. A Roland UK programmer and a top producer/engineer, Nigel has produced albums for hundreds of artists including albums in Nashville, Tennessee and has played Keyboards on over fifty Television series. Works frequently with Elvis Costello, Chris de Burgh and Martyn Joseph. Check out his producing skills on Martyn Joseph's latest CD
Deep Blue.
Check out his main original project at
www.myspace.com/toyshopmurders
---
BARBARA THOMPSON & PARAPHERNALIA:
Barbara Thompson (Composition/Saxes/Flute): Barbara was born in Oxford and educated at Queen's College, Harley Street, London and the Royal College of Music, where she studied clarinet, piano, flute and composition. Whilst retaining a strong interest in classical music, Barbara was captivated by the jazz work of Duke Ellington and John Coltrane and developed a consuming passion for the saxophone.
She formed her own group Paraphernalia in 1977. The band, still actively touring and recording to this day, has become one of the major instrumental attractions on the European concert scene. Barbara's original and inventive compositions and soaring saxophone and flute improvisations, have earned her international acclaim, while the originality of the music has appealed to a wider audience than merely contemporary jazz buffs. Barbara released her 15th album "Thompson's Tangos & Other Soft Dances", in October, 2000.
Barbara worked closely with Andrew Lloyd Webber on many of his earlier projects such as "Variations" featuring Julian Lloyd Webber, "Cats" featuring Elaine Page and Wayne Sleep, "Tell Me On A Sunday" featuring Marti Webb, "Starlight Express" and "Requiem". She has composed and arranged for many line-ups including her 20 piece big band "Moving Parts", "the Medici String Quartet", the BBC Singers, and her "Concerto For Three Saxophones" was performed at the Freiburg Festival and broadcast by the Hannover Radio Symphony Orchestra for the NDR, in Germany. She has also composed several short classical works commissioned by Radio 3 and several TV and film themes including 'A Touch of Frost'.
"Barbara Song", a series of contemporary arrangements of Kurt Weill songs for saxophone and string quartet, was recorded with the "Medici String Quartet" and received its premiere at a sell out concert in the Purcell room at London's South Bank. It was broadcast by Classic FM , and later two thousand people turned up for the first continental performance at the Freiburg Festival, Germany. Gary Booth's review of the album (released Nov 95) in the BBC Music Magazine reads : "As a composer of extended works for large ensembles and as a featured soloist in other writer's projects, this classically trained saxophonist has never confined herself to straight ahead jazz. In this selection from the Kurt Weill songbook, reflective versions of favourites such as 'Mack the Knife' and 'September Song' are provided by nine arrangers, including Richard Rodney Bennett and John Dankworth. Each provides space for Thompson's superior technique and warm tone. The combination of strings, reeds and Weill seems so natural here, you wonder it hasn't been attempted before." During November 95, "Barbara Song" provided the 1st half of a concert broadcast live from the Queen Elizabeth Hall, on London's Southbank by BBC Radio 3. The second half was Barbara's 50 minute BBC commission "Love Songs In Age", based on the poems of Philip Larkin . This was scored for string quartet, 24 singers, percussion, bass, piano and saxophones. Chris Parker's review of the concert in the Times reads: "a collaboration between composer/saxophonist Barbara Thompson, the Medici String Quartet and the BBC Singers exploring the music of Kurt Weill and the poetry of the late Philip Larkin proved genuinely uplifting. Thompson has a round pure tone on all the saxophones, particularly well suited to blending with strings, and the arrangements of Weill material, from Geoffrey Burgon's suitably melancholic Surabaya Johnny, to the stunningly adventurous version of Mike WestbrookÕs September Song, were wonderfully rich."
Recently Barbara recorded a new work with Evelyn Glennie and her accompanist Philip Smith. This is an extended piece commissioned from Barbara, by Eastern Arts, which was first performed at the Theatre Royal in Norwich as part of the "Women in Music Festival". This work entitled "Rhythms of the Gods" is in eleven movements and is based on surviving ancient Greek music and fragments of poetry by the Greek Lyric Poets such as Sappho, Plato, Anakreon, Pindar, Alkaios, and features Evelyn Glennie on percussion, Barbara on saxophones, recorder and clarinet, and Philip Smith on grand piano. 'In Time of Storm', one of the movements from 'Rhythms of the Gods' is based on an evocative poem by the Greek poetess Sappho. You can hear the rippling of the waves and the ominous tones of the aproaching storm, followed by crashing hymnlike chords on the grand piano with alto saxophone on soaring high notes accompanied by the deep eerie tones of a large gong heralding the beginning of the calm at the end of a storm.
At present, Barbara is concentrating on composing. The Apollo Saxophone Quartet together with the Brighton Festival, commissoned a piece, Saxophone Quartet no. 1, which was performed May 2001, and subsequently became part of the Apollo Saxophone Quartet's concert repertoire. She has written another two Saxophone Quartets, and the ASQ are planning to record all three quartets during the Summer 2002. They are playing at the Purcell Room, London's Southbank this October 17th, 2002, and will premier some of Barbara's new music.
In the meantime, Norwich Arts have commissoned a 50 minute piece to be performed by the 80 strong choir Big Sky, accompanied by percussion/tuned percussion and church organ,in Norwich, on the 2nd, 3rd & 4th of April, 2003. The piece will be called 'Journey to an Unknown Destination' based on poems by the Calcutan poet Tagore plus a poem by Andrew Motion, who is a native of the locality. Other projects include writing a piece for the Leasowe Festival, Wales, at the end of July, 2002. She is also planning to record her big band 'Moving Parts' for which she has just written a tuba concerto featuring Andy Grappy. The plan is to play a short tour and then record the album.
Also in the pipeline, is finishing a musical with 20 songs already written, and pieces for the new Colosseum album. Colosseum will be touring next year. Barbara was awarded an M.B.E. for services to music in The Queen's Birthday Honours list 1995.
Barbara Thompson's Paraphernalia has just finished touring a brand new album called 'Never Say Goodbye' which includes a band arrangement of the Tuba Concerto mentioned above...
Discography.
More information about Barbara Thompson & Jon Hiseman can be seen at their web address - Temple Music.
Jon Hiseman (Drums/Producer): Pearl Drums, Paiste Cymbals & Shaw Stix Producer, sound engineer and man with screwdriver and Tech Tools.
Jon studied piano and violin as a child but became intensely interested in percussion during his early teens. His first performances were given on timpani with a small orchestra but he very soon became interested in rock and popular music and by the time he was 18 he was working semi-professionally on the London scene with rhythm and blues and modern jazz groups. In 1966 he turned professional, replacing Ginger Baker in the Graham Bond Organisation and followed this with stints with Georgie Fame and John Mayall.
From 1969 to 1978 he led three pioneering Jazz-Rock groups - Colosseum, Tempest and Colosseum II. Throughout these years he was in demand as a session drummer and in 1977 met Andrew Lloyd Webber, a composer in search of an orchestra. Colosseum II, featuring Gary Moore, became the nucleus for the No 1 hit 'Variations' album.
Working alongside his wife Barbara Thompson and Rod Argent on this project led to the Rod Arget / Barbara Thompson album 'Ghosts' released by MCA in 1982. Jon's association with Andrew Lloyd Webber continued on 'Cats' and 'Tell me on a Sunday,' 'Starlight Express' and 'Requiem'. In 1979 Jon joined Barbara Thompson's band Paraphernalia, and MCA Records released 3 albums before 1982 when Jon built a 24Tk recording studio next to their home and founded TM Studios/TM Records. Jon and Barbara have averaged about a 100 concerts and a CD a year ever since. In addition they are in demand for their Film & TV score production, and currently work on the Yorkshire Television series 'A Touch of Frost' starring David Jason.
In 1975 Jon was a founder member of the United Jazz & Rock Ensemble. This ten piece band has released an Album and toured every two years or so ever since. Jon released his first solo album 'A Night In The Sun' (it's not a drum solo album!) which was recorded in Rio de Janeiro, Brazil, in 1982. Since then he has produced and performed on seven Paraphernalia albums 'Mother Earth', ''Nightwatch', 'A Cry From The Heart', 'Breathless', 'Everlasting Flame', 'Lady Saxophone', 'Shifting Sands' and the latest, 'Thompson's Tangos' and Barbara's album 'Heavenly Bodies'. He recorded and produced BarbaraÕs album 'Songs From The Centre Of The Earth' - solo saxophone pieces recorded on location in the natural acoustic of a 12th Century mediaeval abbey in Provence, France, and 'Barbara Song', arrangements of Kurt Weill songs for Barbara and the Medici String Quartet. Jon is currently working on 'Rhythms of the Gods' a new Barbara Thompson album in collaboration with Evelyn Glennie and has recently completed the recording stage for a new live Paraphernalia Album.
Jon is famous for his drum solos and 60 concerts were digitally recorded during Paraphernalia and United Jazz & Rock Ensemble tours in 1985. This resulted in the album 'About Time Too!' being released in the Autumn of 1986. This is a drum solo album and has just been re-released on CD. It's a great album for parties when you want people to leave! In 1995 following serious pressure from the rest of the band, Jon reformed Colosseum. Following more than 140 smash concerts all over Europe, Jon recorded and co-produced 2 albums and a live video. 'Colosseum Lives - The Reunion Concerts' and the Video of the same name were released in 1995 with a studio CD 'Bread and Circuses' released in 1997. The reviews were ecstatic!
There is a brand new studio album by Colosseum called 'Tomorrow's Blues'.
Peter Lemer (Keyboards/Compositions): Peter Lemer's name has become an integral part of the extremely tangled British jazz scene since the early 1960's, and in the following decade worked with bands like Gilgamesh and Pierre Moerlen's Gong, not to mention his work with the Baker-Gurvitz Army, Seventh Wave, Mike Oldfield and many jazz and jazz-rock combos.
Born in London in 1942, his first gig was with Jeff Clyne and Tony Crombie in a dodgy Israeli nightclub. During this engagement he met both Jerry Garval (a student of Max Roach), and Jack Goldzweig ( a co-teacher with Mal Waldron and John Mehegan). This input led to him forming his own jazz trio with Clyne and John Stevens as soon as 1963 and eventually the group opened at the debut of Little Theatre Club, helping to pave the way for the British jazz movement of the late 1960's and early 1970's.
Peter made his recording debut as a leader (Local Colour) in 1996, the band by then including Jon Hiseman, John Surman, George Khan and Tony Reeves. A year in New York followed, which included extensive jamming, gigging and study. Coaches included famed jazz pianists Jaki Byard and Paul Bley and Double Bass guru David Walters. He also studied at the Royal Academy of Music and included Tommy Rajnaand Sven Weber among his classical coaches.
In 1969, he worked with the Spontaneous Music Ensemble. In 1974, Peter joined Gilgamesh, the band led by fellow keyboard player Alan Gowen. During his short stint, he took part in several gigs and a couple of BBC sessions. Developing an interest for electronic keyboards, he subsequently became an in-demand session player, while gigging with Harry Beckett, Barbara Thompson, Annette Peacock and others. During this period Peter recorded and performed with '7th Wave', the groundbreaking rock synthesiser orchestra.
In 1979, Peter was one of two keyboard players in Mike Oldfield's 50-piece touring band which also featured Gong drummer Pierre Moerlen. This led to him guesting on Moerlen's album 'Time Is The Key'. In spite of his brilliant performance, he didn't join Pierre Moerlen's Gong, although he kept working with the French drummer as part of Oldfield's band until late 1980.
Lemer joined Phil Miller's band In Cahoots in 1983. He played on 'Cutting Both Ways' (1987) and toured Europe extensively with the band. He left in 1987 to rejoin Barbara Thompson's Paraphernalia, staying ever since to tour and record 'A Cry FromThe Heart' (1987), 'Breathless' (1991), 'Everlasting Flame' (1993), 'Lady Saxophone' (1997), 'Shifting Sands' and their latest offering 'Thompson's Tangos' released in November 2000. Each of the last four albums features a track composed by Lemer. He devoted most of 1999 to Paraphernalia's Shifting Sands Tour with Barbara, Jon Hiseman, Dave Ball (bass) and newcomer Billy Thompson (violin). In fact he spent most of 1999 playing Chess with newcomer Billy Thompson (violin), fitting in Paraphernalia gigs between moves!
Born: June 14th, 1942 - London (England) Past Bands: Pete Lemer Quintet, Spontaneous Music Ensemble, Harry Beckett, Gilgamesh, Baker-Gurvitz Army, Seventh Wave, Harry Beckett's Joy Unlimited, Barbara Thompson's Paraphernalia, Pierre Moerlen's Gong, Mike Oldfield Group, In Cahoots, Miller/Baker/Lemer. Current Bands: In Cahoots, Barbara Thompson's Paraphernalia, The Peter Lemer Quartet, The Billy Thompson Quartet and a duo with BIlly Thompson.
Dave 'Taif' Ball (Bass - Fretted & Fretless): Bass player to the stars... Barbara Thompson's Paraphernalia, Lloyd Cole, John Martin, Jools Holland, Bower, Killing Joke, Voodoo Cult, Vanessa Mae and more... Fretless and fretted basses. Integral member of The Billy Thompson Quartet.
---
DONA LEE CROFT (Violin Professor):
An international performer since the age of fourteen, Dona has given concerts and broadcasts throughout Europe, Mexico and the U.S.A. Her initial Wigmore Hall concert was followed by much-acclaimed recitals in Berlin, Brussels, Copenhagen, Edinburgh and Vienna. An experienced chamber musician - being a founder member of both Poetica Musica and Tamarisk - she has performed at the South Bank Centre, in St. David's Hall, Cardiff and, in Carnegie Hall, New York.
A student of such eminent violinists/teachers as
Nathan Milstein
and
Ivan Galamian
- and technique maestro
Béla Katona
. Dona is now herself a Professor of Violin at the Royal College of Music; she has also been a member of the string faculty of the Welsh College of Music and Drama and of the Purcell School. She is in great demand as a performer, teacher, adjudicator, and frequently directs master-classes and workshops.
---